Our chefs create flavorsome Asian dishes with a modern flair. Our banquet menu provides an extensive selection of classic festive favorites and contemporary options for your feast. We genuinely look forward to fulfilling all your wedding reception dreams at the China Palace Excel!
We will bring you on a tour of our 3D virtual world for the ambiance feeling of the venue. Please check out our 3d virtual world and invite your friends to join in the wedding banquet with you there.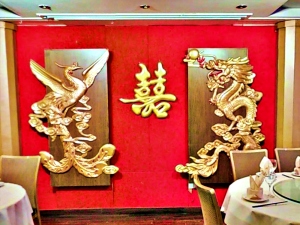 Our Venue
Your wedding, your dream, our passion. For an unforgettable day.
Read More
Conveniently located just within dockland city, our stunning venue is also one-of-a-kind in its beauty. Whether you prefer a modern or traditional style, we are sure to have the right option for your special day.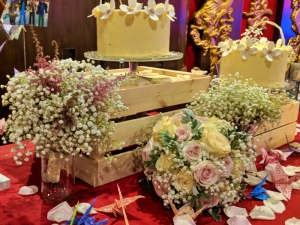 Wedding packages
The ultimate wedding banquet package that will change the way you think of weddings
Read More
Our wedding packages are specially tailored to include everything you need on your big day. Whether you're looking for the perfect venue to get married, reception, ceremony, or private party – we've got it all!
Why Choose Us
We're committed to providing an unforgettable experience for you, your family, and your friends. A banquet that is customized to suit every individual.
Get to know us
We give you the best in services, staff and facilities so that your special day is a one of a kind experience. Our handpicked staff are masters of their art, prepared to take your every wish on board and ensure your guests will be bowled.
Book your reservation
We serve authentic, traditional Cantonese Cuisine. Although our banquet facility is large enough to seat 250-300 people at one time, we can also accommodate a smaller group. Let us take care of your next party.
We'll call you
For your special day. Let us do the cooking, and leave the work to us! Our dedicated wedding consultants are ready to help you create the wedding of your dreams